The Design
We persuaded the authorities to allow us to reposition the new house to take full advantage of the southerly aspect of the site, so maximising the buildings solar gain.  A 'y' shaped floor plan was chosen, as it not only maximised sunlight throughout the day, it also framed the best views.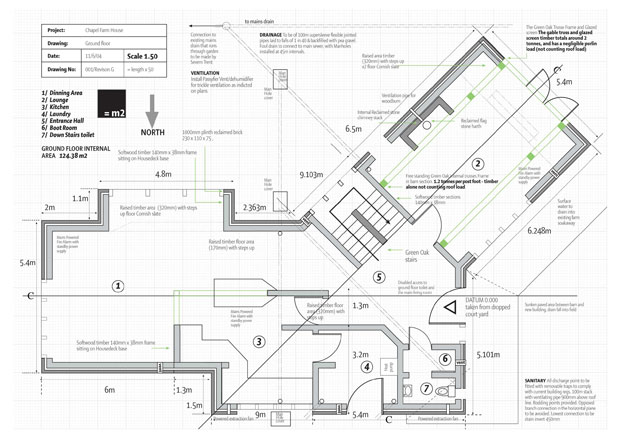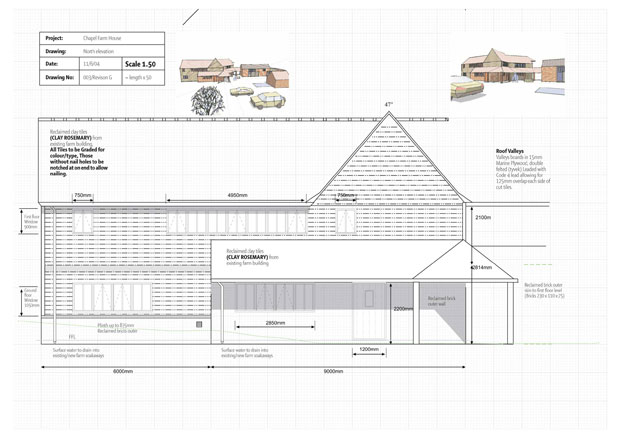 Trees planted close to the old house had caused subsidence. This meant that conventional trench foundations would require excessive amounts of concrete. To reduce the environmental impact, a pile solution was decided on.  This approach saved tonnes of concrete and made working conditions safer.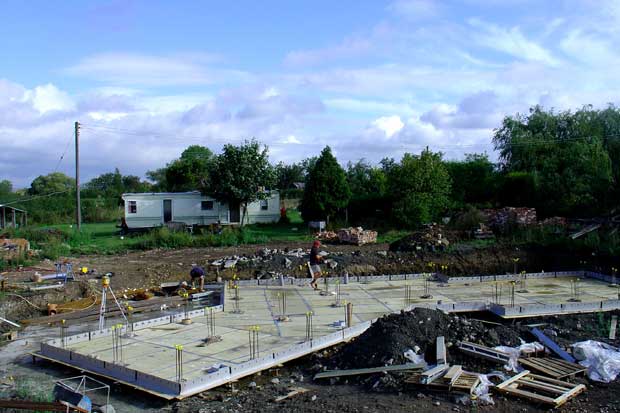 A hybrid traditional green oak and modern timber frame was the chosen construction method, in a barn style: with a modern interior and contemporary oak framing. The careful demolition of the original house, allowed materials to be recycled, creating a link between surroundings, the past building and the new.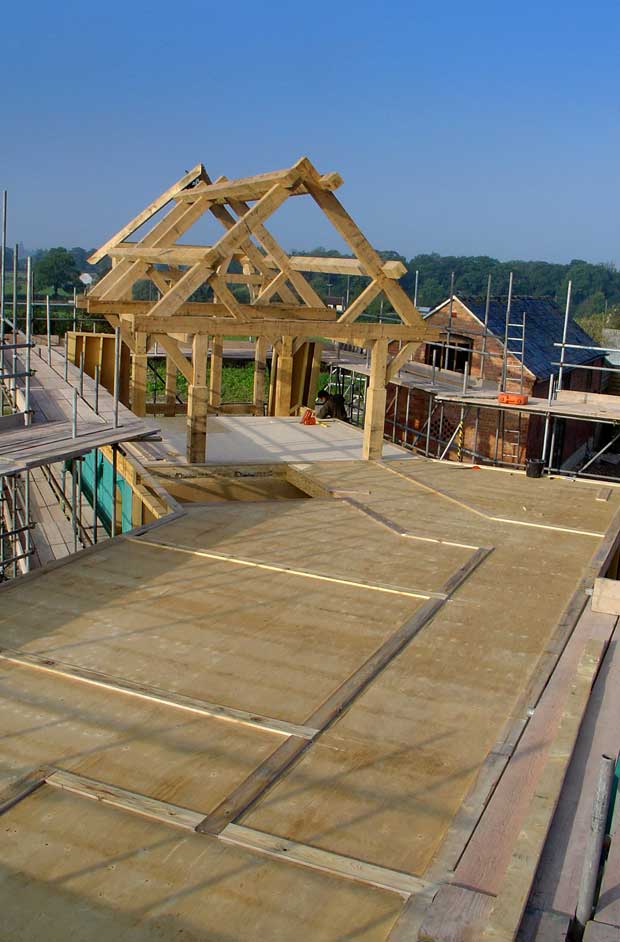 A ground source heat pump, the sun and a wood burner heat the house. Breathing wall construction was used, utilising recycled newspaper insulation. Windows made from reclaimed timber were used wherever feasible – locally sourced materials/services were sourced, including the larch cladding from the Forest of Dean.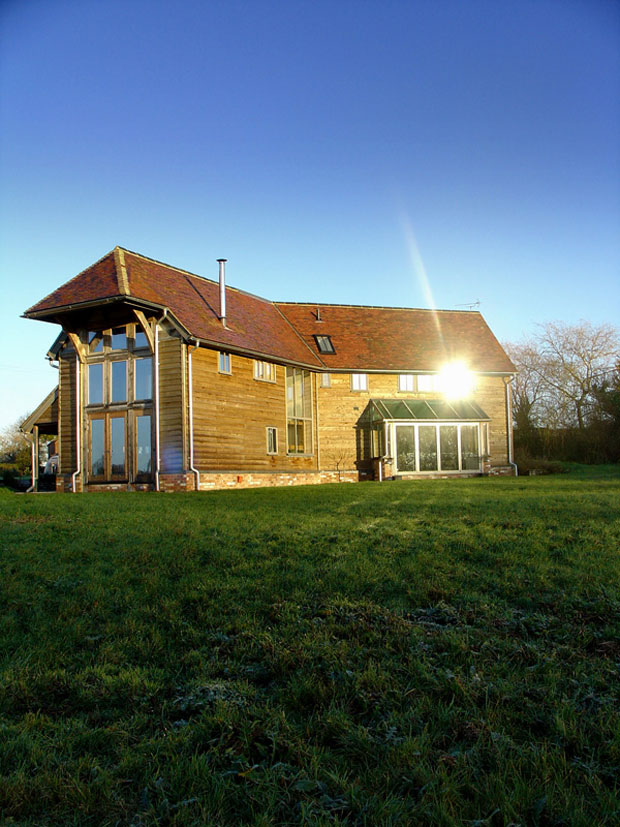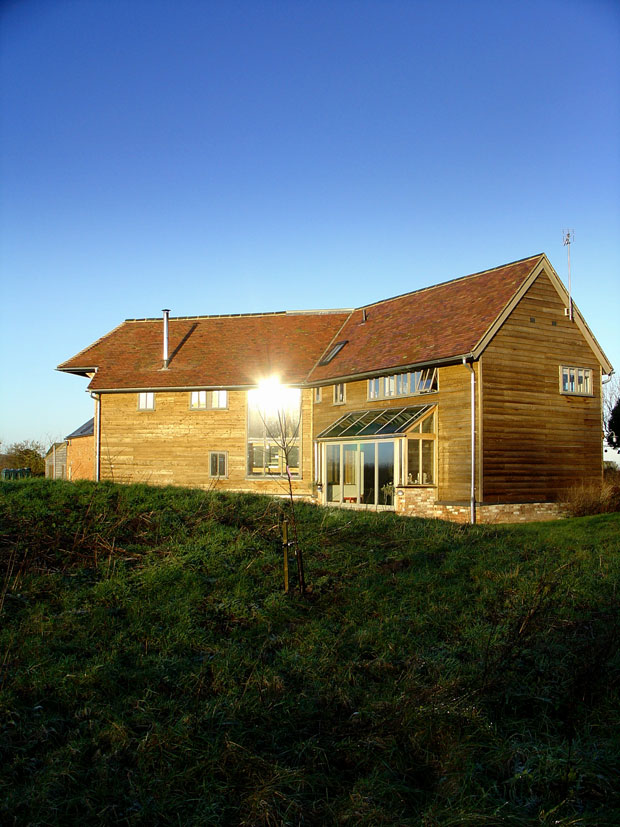 Materials and construction
Recycled or locally sourced materials/services were used throughout the project, larch cladding from the Forest of Dean, windows manufactured out of reclaimed timbers ­– even tiles made from recycled car tyres roof the studio.